Operational Monitoring Branch
The Operational Monitoring Branch is responsible for monitoring, crisis response, and customer support for NWS enterprise systems, networks, and applications to ensure delivery of NWS operational data, products, and services.
Senior Duty Meteorologists - Oversee 24x7 tech ops and responsible for global meteorological support, satellite mode changes, winter storm aircraft reconnaissance mission tasking, data quality control, and specialized modeling for hurricanes, volcanic ash, hazmat, and fire weather.
Senior Operations Specialists - Real-time NCEP model production suite monitoring and support.
Tech Control - Web applications and product dissemination monitoring and customer support to public, private, and government partners.
Gateway - NWS field office network and data monitoring and coordination between customers, support, and providers.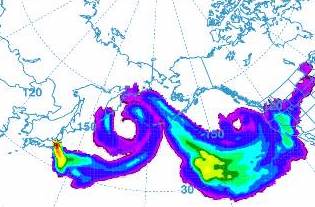 Page last modified: 26 September 2023.